An Interview with Mistletoe Market Special Events Co-Chair, Whitney Pence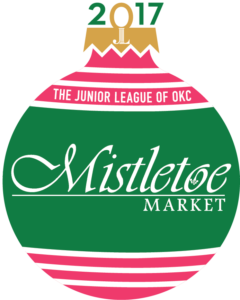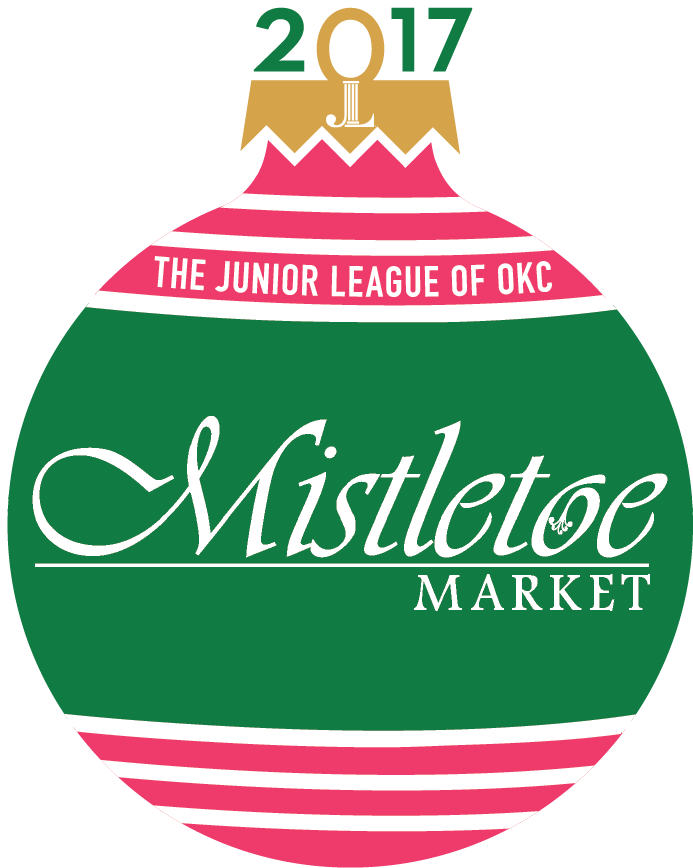 Mistletoe Market is a three-day, one-stop holiday shopping extravaganza that raises funds to support the mission of the Junior League of Oklahoma City. Proceeds from Mistletoe Market go to fund our focus area of Health & Wellness community projects.
Active member, Christi Coyle, recently interviewed some of the event chairs to share the inside scoop on preparations for Mistletoe Market 2017. Here is her conversation with Mistletoe Market Special Events Co-Chair, Whitney Pence:
What have you been doing to get ready for this year's Mistletoe Market?
I have been working with my wonderful co-chair, vice chair, and committee to bring all the special events to market, including the Preview Party Silent Auction, School Choir performances, Ladies Night out, and Breakfast with Santa.  We will also have a few more surprise guests visit throughout market week that will be so fun!
What is your favorite thing about Mistletoe Market?
Besides the great shopping, I love getting to serve on the board and give back to JLOC in a different way.  Market week is always the most fun and rewarding week for me!
What are you looking forward to the most?
I am really looking forward to this year's Ladies Night Out event!
Is there anything new this year that is different from past years?
We changed Ladies Night Out to a floral arrangement class, which should be a ton of fun.  We are also having special visits from Rumble, the OKC Ballet, FC Energy, and a few more.  I think there will be a lot more going on at market this year to keep it fun and exciting!
What was your first Mistletoe Market like?
The first time I attended market was during my provisional year.  Alex Brady was the one who told me to sign up for Preview Party because it was a must-attend event during market.  I had no idea of the scale of market (in my head, I thought it was a smaller operation).  I had so much fun that first year and haven't missed a Preview Party since.
Favorite thing you have purchased at Mistletoe Market?
I honestly can't remember the first thing I ever bought, but my best guess is that it was food…always food.
Should shoppers bring their kids and/or significant others along to Mistletoe Market?
Of course.  Breakfast with Santa is always so fun for the kids, I mean, who doesn't love free donuts and a picture with the big guy!?  We also have a man cave for all the guys when they are shopped out that includes couches and TVs.   The man cave is especially busy on the Saturday of Market because #football.
We invite you to join us at this year's Mistletoe Market held at the Cox Convention Center in Downtown OKC November 8-11, 2017!
Mistletoe Market features unique merchandise from more than 100 carefully selected vendors from Oklahoma and across the country. Shop for clothing, gourmet foods, gifts, children's items, jewelry and more during the market – we promise you'll find everything you need and more!
Our Special Preview Party is Wednesday, November 8, 2017
6:00 – 9:00 p.m.
*A limited number of VIP tickets will be available for
early admission at 5:00 p.m.
General Shopping days and times for 2017:
Thursday, November 9 — 9:00 a.m. – 8:00 p.m
Friday, November 10 — 9:00 a.m. – 8:00 p.m
Saturday, November 11 — 9:00 a.m. – 5:00 p.m
Click HERE for more information about Special Events during Mistletoe Market!
Follow us on Facebook, Twitter and Instagram!
#MistletoeMarket