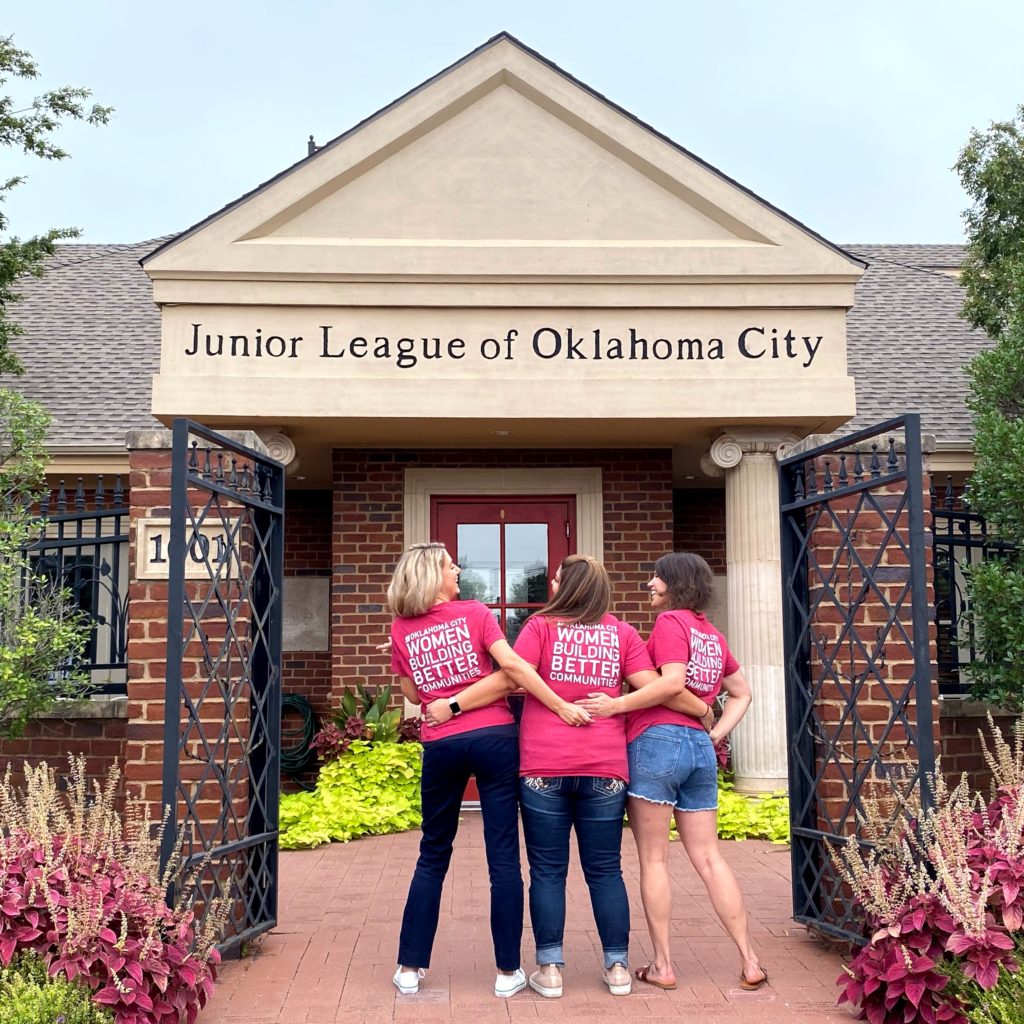 Thank you for your interest in the Junior League of Oklahoma City!

To join/apply for membership, follow these three easy steps:
1. Complete the "REQUEST MORE INFORMATION" Form
Our Provisional Advisory Chair will follow up with you with more information. New prospective members are invited to inquire about membership year-round. However, formal applications will be accepted beginning June 2022, with final applications and payment or payment plan due July 22, 2022.
2. Attend a Prospective Member Information Event
All prospective members are required to attend one Prospective Member Information Event to learn more about JLOC and what will be required of members in their Provisional year and beyond. These are casual, no-pressure events at our Headquarters, unless otherwise noted, where interested women can meet League members and other ladies interested in joining and ask questions.
JLOC Headquarters is located at 1001 NW Grand Blvd, Oklahoma City, OK 73118.
Fill out this FORM, and you will receive an email with meeting details.
*All interested women must attend one of these Prospective Member Information Events.
Prospective Member Event dates:
Wednesday, May 25, 6 p.m.
Saturday, June 4, 11 a.m.
Monday, June 13, 6 p.m.

Monday, June 27, 6 p.m.

Saturday, July 9, 11 a.m.

Thursday, July 14, 6 p.m.

Monday, July 18, 6 p.m.
3. Submit Your Application
After attending a Prospective Member event, you can then be invited to become a Provisional member of the Oklahoma City Junior League.
Questions? Email our Provisional Admissions and Training (PAT) Vice Chair.
 The Junior League of Oklahoma City is a dedicated organization of more than 1,400 members committed to serving our community and developing women's potential through trained volunteers and effective leaders. JLOC does not discriminate based on race, creed, religion, or national origin and reaches out to all women who demonstrate an interest and commitment to voluntarism.