Oklahoma City Metro Literacy Coalition
In 2004, the Junior League adopted a 10-year literacy focus and in 2006 was instrumental in establishing the Literacy Coalition for Oklahoma City. At the end of 2008, all new JLOC community projects contained a literacy component and volunteers strived to meet the overall goal of improving literacy in the community.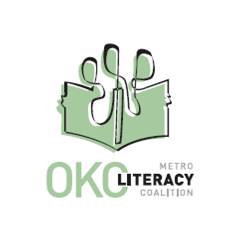 VISION:
Metropolitan Oklahoma City is a fully literate community.
MISSION: To lead an active collaboration of literacy learners, providers, and supporters, in order to strengthen services and to present a united voice for literacy in Metropolitan Oklahoma City.
CORE VALUES:  The OKCMLC holds these core values as it administers the charge from the community:
RESPECT – To value the inherent potential and dignity of individuals by encouraging growth and opportunity.

INNOVATION – To actively seek and promote creative and resourceful means of delivering literacy services.

COLLABORATION – To build community partnerships that best serve the needs of learners, providers, and supporters.

EQUALITY – To foster inclusive learning environments where differences are valued and treated with respect.

LEADERSHIP – To mobilize and empower partners to be visible champions for literacy.

DEDICATION – To commit fully to the vision, mission, goals, and program of the Coalition.
GOALS:
To increase public awareness of literacy and to take an active role in community initiatives which fulfill the vision of the coalition including: Assistance line for referrals; Website for resources; Awareness campaign
To promote and pilot professional development by encouraging efficient and effective services which include: Dissemination of best practices among the providers; Training; Development of Personal Relationships; Communication; Review and Evaluation
To advocate for literacy and to sustain the viability of the coalition by developing and directing resources for greatest impact.
To identify and address the gaps and needs in services always keeping literacy as the coalition priority.