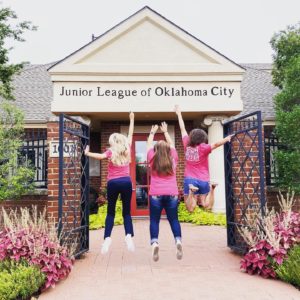 Interested in learning more about the Junior League of Oklahoma City and how to become a member? Join us for our next Prospective Member Event.
*When: Wednesday, March 4, 2020 at 6 p.m.
Where: 1001 NW Grand Blvd., Oklahoma City, OK 73118
This will be casual, no pressure event at our Headquarters where you can meet other prospective members and ask questions. To attend, please click HERE to fill out the "Request for More Information" form found on our "Join" page.
If you have any questions, email our Provisional Admissions and Training (PAT) Chair at PATChair@jloc.org.
*Can't make it? Join us for one of these other dates: