Legacy & Legends 2018 Honorees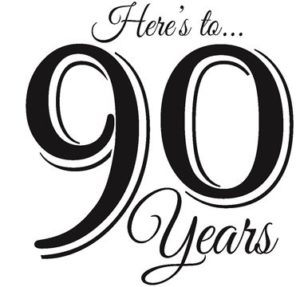 Tonight we will come together to celebrate and honor three inspiring women and pillars of our community. The Legacy & Legends event is a longstanding tradition of the Junior League of Oklahoma City that recognizes our members and their service to the community. This celebration is, in many ways, our most important event of the year. The women who are honored are true stewards of our mission and by honoring them at this community-wide event, their stories inspire all in attendance to contribute and help build a better Oklahoma City.
Sustainer of the Year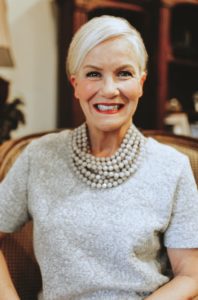 Jeanie Butts will be recognized as the Sustainer of the Year. This award recognizes a member for recent or current achievements within three years in service to the community. By exhibiting leadership qualities and employing their Junior League training, the winners have made a significant difference in a community project.
Jeanie's passion for giving back to her community is strongly rooted in her involvement in Chi Omega Sorority. Jeanie has been actively involved in the Chi Omega Alumnae organization as Past-President of the Alumnae Chapter, Chair of Chi Omega Carousel and currently serves as the National Alumnae Area Recruitment Information Chair. Jeanie's strong commitment to mentoring young women has made an important impact on the Chi Omega chapter in Norman. Evidence of Jeanie's profound impact was her selection by the University as the 2013 University of Oklahoma Panhellenic Advisor of the Year. Jeanie was also honored as the Greater Oklahoma City Panhellenic Alumnae Association 2011 Chi Omega Woman of the Year. Jeanie is an excellent example of someone putting her League training to work and finds great pride in encouraging young women to find their inner strengths as leaders during their active years as both Junior Leaguers and Chi Omegas, that they will utilize throughout their entire lives.
Mary Baker Rumsey Lifetime Achievement Award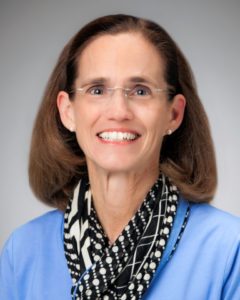 Matilda Clements will receive the Mary Baker Rumsey Lifetime Achievement Award. Rumsey was a founder and the first president of the Oklahoma City Junior League. She believed that volunteers have a positive impact on their community and epitomized this belief through a lifetime of service. Her son, Joseph Rumsey, funded the award to honor his mother through the Oklahoma City Community Foundation.
Matilda has been a member of the Junior League of OKC for 30 years, and 24 of which were enjoyed as an Active member.  She credits every aspect of her passion for voluntarism in the community to her experiences and training from the Junior League. Serving in a variety of leadership positions on committees and councils, Membership Vice President for the Board of Directors in 2004-05, Chairman of READ, Placement, and PAT, just to name a few, and countless community placements throughout her "League career" afforded her the opportunity to build strengths and skills that have translated into all aspects of her civic engagement and equally important treasured friendships.
Matilda has been involved in numerous civic and charitable activities in Oklahoma City, including serving as President of the Rainbow Fleet Childcare Resource and Referral Board of Directors in 2012 and continued Board commitment and service for 11 years; 5 years on the Neighborhood Services Board of Directors; a member of Impact Oklahoma and fundraising chairman for their signature events; named Impact Oklahoma's 2017 Member of the Year; YWCA Board of Directors; All Souls' Episcopal Church; The College of William & Mary Parents Steering Committee, just to name a few. Her sorority motto "We Live for Each Other" is a daily guide in her life. To receive the Mary Baker Rumsey Award, is humbling and her greatest honor for service to others, and for which she is very grateful to be in the company of esteemed women she admires greatly.
President's Spirit of Commitment Award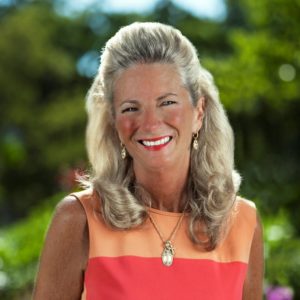 Marnie Taylor will be presented with the President's Spirit of Commitment Award. Recipients of the President's Spirit of Commitment Award have demonstrated significant volunteer achievement and commitment to the community throughout her lifetime. This award recognizes community leaders that have created real change in the local community. By applying their Junior League training and leadership skills to the volunteer service she helped create, organize and develop, the recipients symbolize the Junior League spirit.
Marnie has over 36 years of leadership and nonprofit experience, and is currently in her 8th year as president and CEO of the Oklahoma Center for Nonprofits (the Center). Prior to accepting the position, Taylor served several years as a board member, trainer and consultant for the Center. She currently serves on the boards of World Neighbors, Friends of the Governor's Mansion, Potts Family Foundation, Oklahoma County Kids Coalition, ReMerge, and the National Council of Nonprofits. She is past board president of Oklahoma County Citizens for Juvenile Justice, Oklahoma Outreach Foundation, CASA of Oklahoma County, Notre Dame Club of Oklahoma City and Volunteer Center of Central Oklahoma. She is a past board member of and held leadership positions for Oklahoma Arts Institute, American Red Cross, YLX, Junior League of Oklahoma City, and Sunbeam Family Services. She is currently an adjunct professor at OSU/OKC where she teaches Nonprofit Management.
The 2018 Legacy & Legends Celebration will take place tonight, April 12, at 5:30 p.m. at Vast atop the Devon Energy Center. Tickets may still be purchased here, or at the door via check or cash.