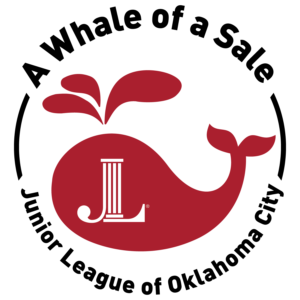 A WHALE OF A SALE
Whale of a Sale (WOAS) is a multi-day, upscale rummage sale located in Oklahoma City returning in April 2023.
Save the date and join us Thursday, April 20 – Sunday, April 23, and shop for a good cause.
While engaging our community and helping shoppers take home new treasures through WOAS, the Junior League is able to raise funds to support our community projects and membership training throughout Oklahoma City. We are grateful for the support and excitement of the community that makes this event a success!
If you are a business or individual interested in sponsoring this or any other Junior League event, please email WOAS@jloc.org – we look forward to partnering with you!