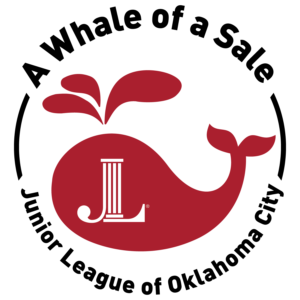 A WHALE OF A SALE
Whale of a Sale (WOAS) is a multi-day, upscale rummage sale located in Oklahoma City each spring. Having wrapped up our 2022 Whale of a Sale in early April, we are resting in anticipation of next year's event. While engaging our community and helping shoppers take home new treasures, through WOAS the Junior League is able to raise funds to support our community projects and membership training throughout Oklahoma City! We are grateful for the support and excitement of the community that makes this event a success!
Stay tuned for dates and additional details for Whale of a Sale 2023.
If you are a business or individual interested in sponsoring this or any other Junior League event, please email WOAS@jloc.org – we look forward to partnering with you!