Advocating for Mental Health
This week's blog post is written by Terri White.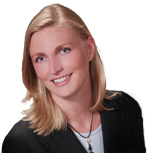 Terri White, commissioner for the Oklahoma Department of Mental Health and Substance Abuse Services, serves as the CEO for one of Oklahoma's largest state agencies. She is a passionate advocate for individuals experiencing mental illness and addiction. Because of her leadership, ODMHSAS has become nationally known for its children's behavioral health services; community-based treatment programs; technological innovations such as "telepsychiatry;" and the integration of behavioral health care into primary healthcare settings.
In spite of significant advances in brain health, there are people who whisper about mental illness and addiction like some once did for diseases such as cancer.
When someone goes into treatment for a behavioral health issue, you rarely see the neighbors dropping off casseroles.  We do for other illnesses.  If I'm home with the flu for a few days, everyone wants to bring chicken soup.   Why not the same outpouring of support when a friend or family member is experiencing brain disease?  In reality, we are talking about the same thing; diseases of the body.
The brain – an organ just like the heart – can be disrupted by disease.  It can also be successfully treated through medication and other therapeutic interventions.
It's time we treat our brain as we would the rest of our body. In fact, I would say that our brains are even more important, because the brain is the body's central command center. Without a healthy brain, we cannot work, learn or go about our lives effectively.
When behavioral illnesses aren't treated, negative things happen. They place relationships and jobs in jeopardy, destroy personal finances, and can result in such tragedies as suicide; accidental death; unlawful acts to support an addiction, or acting out in ways that may alarm or concern others.
Most of you probably know someone who is hurting from a mental health issue or addiction. It could be a family member, a friend, a child, a co-worker or even yourself. We must talk about these issues, mental illness and addiction, openly. They aren't secrets anymore! There are too many people impacted by these diseases in Oklahoma to keep pretending they don't exist.
My friend, Cathy Costello, knows what it's like.  Even with resources, they struggled to find the needed help for their son.  In the two years since the death of her husband, Mark, she has been very active in advocating for others by speaking out about her family's struggles.
(For more on the Costello family's story, click HERE.)
Compared with many physical conditions that appear later in life, behavioral illnesses often begin in childhood or adolescence.  Typically, there is a delay of anywhere from six to 23 years between onset of the disease and access to services. Prevention and early intervention are vital because when a child doesn't get the help he or she needs, they grow up to become an adult with an illness that has now advanced to something that is more difficult and costly to treat.
Today, 750,000 to 900,000 adult Oklahomans meet the criteria for requiring behavioral health services, and Oklahoma consistently ranks near the top nationwide for rates of both mental illness and addiction.
Let's keep our children off that list, and maximize the opportunity for all Oklahomans to lead long, healthy lives – both for this generation and generations to come. Please help by advocating for better resources and treatment of mental illness and addiction.
For more information, or to get involved, please email: publicinfo@odmhsas.org or call: 405-248-9202