2016 Mary Baker Rumsey Award Recipient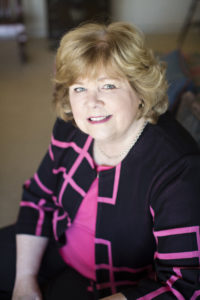 A native of Washington, NC, Beth Shortt has lived in Oklahoma City her entire adult life. She assumed the responsibilities of Executive Director of Leadership Oklahoma City in July 1993.  Now in its 34th year, Leadership Oklahoma City is a non-profit community leadership training program committed to increasing the pool of trained volunteer leaders for the region.
She has served on the Board of Directors for the Community Council of Central Oklahoma, the YMCA of Greater Oklahoma City, the Boys and Girls Clubs of Oklahoma City, and the Volunteer Center of Oklahoma City, among others. She was a member of the Central Oklahoma 2020 and Turning Point planning initiatives, and helped plan and produce the InternOKC program for the Greater OKC Chamber and the United Way's BoardServe program.
She served as President of the Junior League of Oklahoma City and on the Board of Directors of the Association of Junior Leagues International. She was the volunteer facilitator for the Oklahoma City National Memorial's Community Input Meetings, Mission Statement Drafting Committee, and Survivors Definition Committee.  She has more than thirty years' experience as a community facilitator, and has facilitated planning retreats and problem solving sessions for scores of local organizations.
Beth was honored with the Rotary Club of Oklahoma City's "Service Above Self" Award and one of the 2015 Byliners Awards.
A graduate of East Carolina University, the University of Chicago, and the University of Central Oklahoma, Shortt formerly taught English at UCO.  She is married to Carl Shortt and has two children, Harry and Kaytee McMullan, and two stepsons, Carl III and Victor Shortt.